http://www.viasresearch.com/services-2/
Qualitative Research Recruitment

We use a high quality recruitment process, and our bilingual recruiters are constantly trained in order to be capable of understanding the objectives that are required to have a successful marketing study.
We have vast experience in different U.S. cities recruiting women, men, teenagers and seniors for different types of marketing studies.
Recruting for:
In-Person Focus Groups, Mini Groups Triads, Dyads, etc.

Shop A Longs

One-On-One Interviews

Teleconferences Groups

Ethnographies

Virtial Meeting

Home Usability

Neuromarketing Lab

Mystery Shopping
Quantitative Research Services
Wherever, Whenever, However!!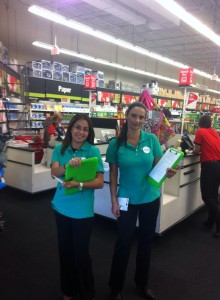 Our company is capable of handling a high volume of interviews every week. Our bilingual interviewers are highly trained in survey processes.
Wherever, Whenever, However, our experience allow us to complete surveys in paper, laptop/desktop, smartphone, tablets, and audio.
Online or onsite so the geographical area is not an inconvenience.
Our Services Include:

Mall Intercepts

Door-to-Door Interviewing

Store Interviewing

Phone Interviewing

Email Interviewing

Taste Test

In-Store Product Demonstrations

Onsite & In-Store Intercepts